Welcome to the ultimate guide on how to transform your business travel experience with the pinnacle of luxury – our chauffeur service in London. At JK Executive Chauffeurs, we understand that business travel demands more than just transportation; it requires efficiency, professionalism, and a touch of elegance. With our meticulously tailored services, we redefine business transportation, ensuring that every journey is as productive and comfortable as your work itself.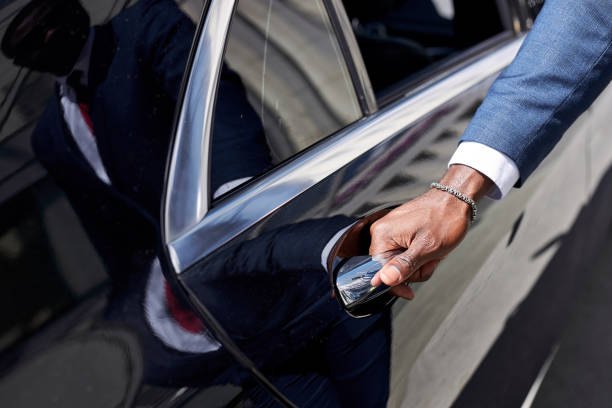 Convenience That Luxury Chauffeur Services Bring to Your Business Travels
Business travel should be productive, comfortable, and refined. Our luxury chauffeur service elevates your journey, ensuring that you arrive at your destination not just on time, but in a state of sophistication and preparedness. Let JK Executive Chauffeurs be your trusted partner in enhancing your business travel – because when every moment counts, every moment should reflect your excellence.
Seamless Airport Transfers
Your business itinerary is often packed with meetings and engagements. Our luxury chauffeur service ensures that your travel to and from the airport is seamless and stress-free. Our chauffeurs are well-versed in airport protocols, guaranteeing you a punctual and hassle-free arrival or departure. Start your business trip on the right foot with a smooth transition from the airport to your destination.
Impeccable Fleet Selection
Our fleet of premium vehicles is a testament to our commitment to luxury and style. From elegant sedans to spacious executive SUVs, we offer a diverse range of vehicles to suit your preferences and requirements. Each vehicle boasts impeccable interiors, ensuring a comfortable and sophisticated journey. Stay connected with our onboard amenities, allowing you to work or relax while on the move.
Professional Chauffeurs
Our team of chauffeurs embodies professionalism and expertise. With extensive knowledge of London's intricate roadways and traffic patterns, our chauffeurs ensure that you reach your meetings and appointments on time, every time. Discretion and courtesy are at the forefront of our service, providing you with a seamless and polished experience throughout your journey.
Tailored Itineraries
We recognize that your business travel needs are unique. Our luxury chauffeur service in London offers personalized itineraries to accommodate your schedule and preferences. Whether you have a series of meetings across the city or require flexible transportation for your business engagements, we're here to ensure your travel plans align seamlessly with your agenda.
Unmatched Comfort and Privacy
Our vehicles are comfortable and personalized with your needs and preferences in mind. Sink into plush leather seats, enjoy climate control tailored to your liking, and experience the tranquillity of noise-isolated interiors. Whether you need to prepare for a presentation or simply unwind between meetings, our vehicles offer the ideal environment for both work and relaxation.
Safety as a Priority
Safety is non-negotiable when it comes to business travel. Our luxury chauffeur service places safety at the forefront of our operations. All our chauffeur-driven cars are well-equipped with cutting-edge safety features, and our chauffeurs undergo regular training programs to ensure your safety and security throughout your journey.
Making an Impression
In the world of business, first impressions matter. Arrive at your destination in style with our luxury chauffeur service. Your professional image will be enhanced as you step out of a premium vehicle, making a lasting impression on clients, partners, and colleagues alike.
Effortless Reservations
Booking your luxury chauffeur service in London is effortless. Our user-friendly online platform allows you to book your preferred vehicle and schedule with ease. Should you require any assistance or have special requests, our dedicated support team is available to cater to your needs.
How to Maximize Your Luxury Chauffeur Service Experience
Embarking on a journey with a luxury chauffeur service goes beyond transportation; it's an opportunity to immerse yourself in elegance and sophistication. Whether you're a business traveler, a jet-setter, or simply seeking to elevate your everyday commute, here are key strategies to ensure you make the most of your luxury chauffeur service experience.
Plan Ahead for Seamlessness
A well-planned journey sets the stage for a seamless experience. Communicate your itinerary and any specific preferences to your chauffeur service provider in advance. Whether it's airport transfers, business meetings, or leisure activities, pre-arranging your schedule ensures that your chauffeur is ready to cater to your every need.
Embrace Personalization
Luxury chauffeur services are all about catering to your individual preferences. Feel free to request specific amenities in the vehicle, such as your favorite refreshments or your preferred music playlist. Your chauffeur is there to enhance your comfort and enjoyment, so don't hesitate to make your ride truly your own.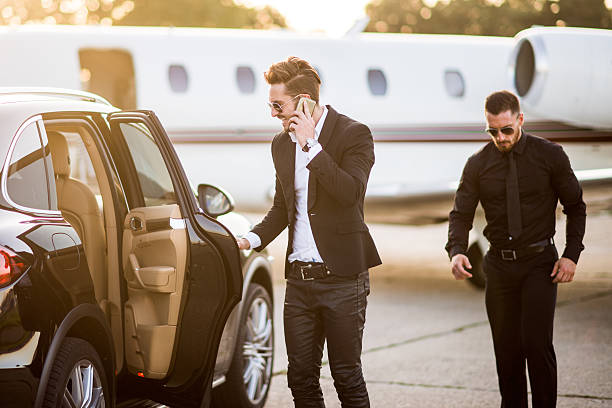 Utilize Local Expertise
Your chauffeur is not only a driver but also a local guide. Take advantage of their knowledge by asking for recommendations on restaurants, attractions, and hidden gems. Their insights can add an extra layer of depth to your travel experience, helping you explore the destination like a local.
Opt for Efficiency and Productivity
For business travelers, luxury chauffeur services offer an opportunity to maximize productivity. Use your travel time to catch up on emails, make important calls, or prepare for meetings. With a comfortable and quiet environment, you can transform travel time into valuable work time.
Relax and Unwind
One of the greatest luxuries of a chauffeur-driven ride is the chance to relax. Let go of the stress of driving, navigating, and parking. Sit back, enjoy the plush comfort of the vehicle, and indulge in moments of tranquillity while your chauffeur takes care of the logistics.
Capture Memorable Moments
Luxury chauffeur services offer not only comfort but also the chance to create memorable moments. Use the elegant setting of the vehicle to capture photos, especially if you're attending a special event or celebrating a milestone. These snapshots become part of the unique memories you'll cherish.
Build Lasting Relationships
Establishing a rapport with your chauffeur can enhance your experience. A friendly conversation can lead to interesting insights, local stories, and even a few laughs. Building a positive relationship can make your journey even more enjoyable and memorable.
Conclusion
Luxury chauffeur services are designed to transform transportation into an extraordinary experience. By planning ahead, personalizing your journey, and making the most of the local expertise, you can truly maximize the luxury chauffeur service experience. Whether you're traveling for business or leisure, let every ride become an unforgettable chapter in your journey of elegance and sophistication.
Elevate your business travel with our luxury chauffeur service. Step into a world of refinement and professionalism. Book now and redefine your business journey in London.