If you're seeking a truly sophisticated and seamless travel experience in the bustling metropolis of London, look no further than the luxury chauffeur service. Renowned for its opulence and exclusivity, this exceptional mode of transportation offers an array of benefits that cater to discerning individuals and corporate travellers alike. From the moment you step into a luxurious vehicle operated by a professional chauffeur, you'll embark on a journey of unparalleled comfort, reliability, and elegance.
Here are the 10 advantages of choosing a luxury chauffeur service in London, where every aspect of your travel is meticulously catered to, ensuring a truly unforgettable and prestigious ride through the vibrant streets of this cosmopolitan city.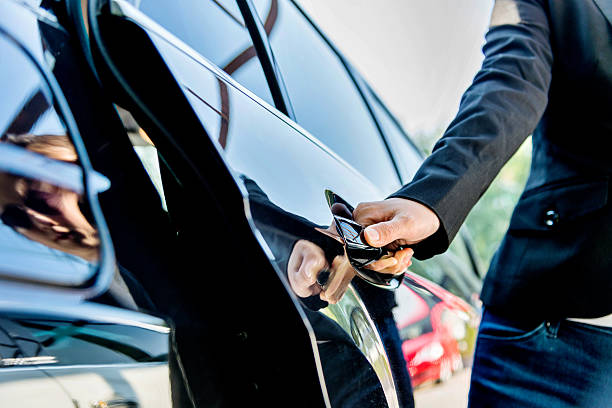 Elegance and Comfort
From the moment you step into one of our luxurious vehicles, you'll be enveloped in an ambience of elegance and comfort. Our fleet boasts top-of-the-line cars, meticulously designed to ensure a smooth and plush ride. Sink into the sumptuous leather seats, revel in the spacious interiors, and let the world outside melt away as you relish the ultimate in comfort.
Professional and Discreet Chauffeurs
At the core of a luxury chauffeur service in London is a team of professional and discreet chauffeurs. Our drivers are not just skilled behind the wheel; they exude professionalism, courtesy, and a keen sense of discretion. Whether you're conducting a confidential business meeting, enjoying a private family vacation or looking for a chauffeur car hire in London, you can trust our chauffeurs to respect your privacy while providing exceptional service.
Time-Saving Efficiency
Time is a precious commodity, and a luxury chauffeur service in London ensures you make the most of every moment. Our drivers are well-versed in the city's traffic patterns, ensuring you reach your destination promptly and efficiently. No more wasting time on navigation or waiting for taxis – with us, you can focus on what truly matters.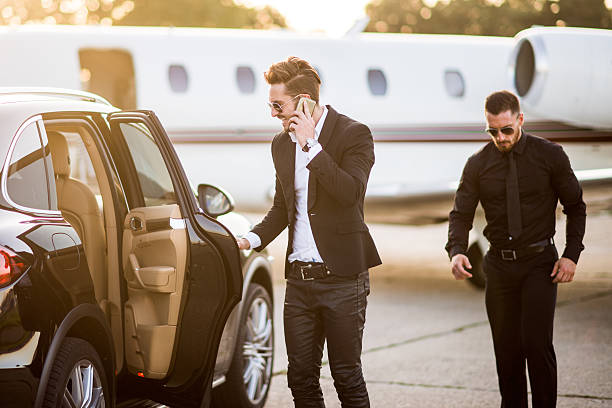 Personalized Itineraries
With a luxury chauffeur service, you are the master of your journey. Unlike standard transportation options, we offer personalized itineraries tailored to your preferences and schedule. Whether it's a business meeting, a city tour, or an airport transfer, we adapt to your needs, ensuring your experience is one-of-a-kind.
Stress-Free Airport Transfers
Arriving at or departing from a bustling airport can be overwhelming, but our luxury chauffeur service transforms the experience into a seamless and stress-free affair. Our chauffeurs will be there for a meet and greet, assist with your luggage, and ensure a smooth departure from the airport to your desired destination.
Access to Exclusive Events and Venues
London is a city renowned for its vibrant social scene and exclusive events. With a chauffeur car hire in London at your disposal, you gain access to prestigious venues and elite events with ease. Arrive in style and make a lasting impression as you indulge in the luxury of curbside drop-offs and pick-ups.
Knowledgeable Local Guides
Our chauffeurs are not just drivers; they are knowledgeable local guides who can offer insights into London's culture, history, and hidden gems. Whether you're seeking the best dining spots, cultural landmarks, or entertainment venues, our chauffeurs are your go-to experts.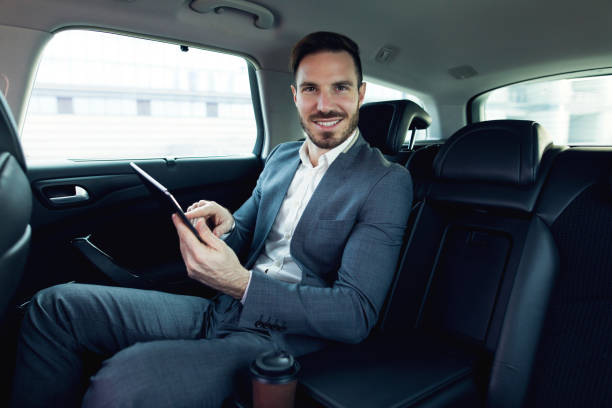 VIP Treatment to the Customers
From celebrities to business executives, a luxury chauffeur service is a favourite among those who seek VIP treatment. Experience the feeling of being a true VIP as you glide through the city's streets, receiving attention and admiration wherever you go.
Luxury for Special Occasions
A luxury chauffeur service adds an extra touch of grandeur to any special occasion. Whether it's a wedding, an anniversary, or a night out on the town, our chauffeurs will ensure that your celebration is elevated to a level of unforgettable luxury.
Unforgettable Memories
Ultimately, the most significant benefit of a luxury chauffeur service in London is the creation of unforgettable memories. Experience the city like never before, with every moment etched in your mind as a cherished memory.
In conclusion, a luxury chauffeur service in London offers an array of benefits that elevate your travel experience to new heights. With elegance, comfort, personalized service, and efficiency at the core of our offerings, you can explore the city with the utmost ease and sophistication. Allow us to be your trusted companion in discovering the magic of London, leaving you with a lasting impression of luxury and indulgence.