Time is of the essence, especially in a busy city like London and navigating the city's vibrant streets can be a daunting task. Whether you're a business executive, a tourist, or a local looking for a touch of sophistication, a luxury chauffeur service in London can elevate your transportation experience to new heights. In this article, we'll delve into the world of luxury chauffeur services, exploring why they are the preferred choice for those seeking style, comfort, and convenience in the heart of England's capital.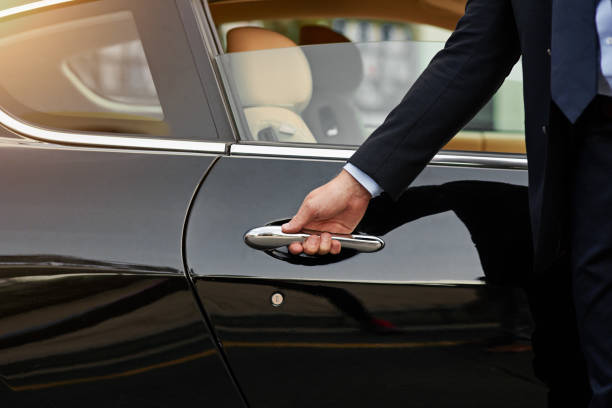 What is a Luxury Chauffeur Service?
Unveiling the Essence of Luxury
A luxury chauffeur service is more than just transportation; it's an experience that redefines the way you travel. Unlike conventional taxis or ride-sharing services, luxury chauffeur services offer a premium, personalized touch. From the moment you step into the luxurious vehicle, you'll be enveloped in an ambience of opulence.
Impeccable Vehicles
Luxury chauffeur services boast a fleet of top-tier vehicles, ranging from sleek sedans to spacious SUVs. These chauffeur car hire in London are meticulously maintained, ensuring they are not only stylish but also in pristine condition, guaranteeing a smooth and comfortable ride.
The Advantages of Choosing a Luxury Chauffeur Service
Unparalleled Comfort
One of the foremost reasons individuals opt for luxury chauffeur services is the unmatched comfort they provide. Plush leather seats, climate control, and amenities like Wi-Fi and refreshments transform your journey into a relaxing and enjoyable experience.
Time Efficiency
In London's dynamic environment, every second counts. Luxury chauffeur services are renowned for their punctuality and knowledge of the city's intricate routes. This means you can focus on your business meetings, leisure activities, or simply enjoying the city without worrying about navigation or parking.
Professional Chauffeurs
The true essence of luxury chauffeur services lies in their professional chauffeurs. These individuals are not just drivers; they are trained to provide exceptional service. They are discreet, well-dressed, and knowledgeable about etiquette, ensuring you receive VIP treatment throughout your journey.
When to Choose a Luxury Chauffeur Service
Business Engagements
For corporate travellers, time is money. Chauffeur car hire is an indispensable asset for business meetings, airport transfers, and networking events, allowing professionals to make a lasting impression.
Special Occasions
From weddings to anniversaries, luxury chauffeur services add a touch of glamour to special moments. Arrive in style and make memories that will last a lifetime.
How to Select the Right Luxury Chauffeur Service
Reputation and Reviews
Before booking a service, research the company's reputation and read customer reviews. A reputable company should have a track record of reliability and excellent service.
Vehicle Options
Consider your needs. Are you travelling alone or with a group? Ensure the service offers a suitable vehicle for your requirements.
Pricing and Transparency
Transparency in pricing is crucial. Make sure there are no hidden fees, and the pricing structure is clear from the outset.
To conclude, a luxury chauffeur service in London is not just a means of transportation; it's an experience that combines style, comfort, and efficiency. Whether you're a business traveller with a tight schedule or someone looking to add a touch of elegance to a special occasion, these services cater to your needs with the utmost professionalism and class.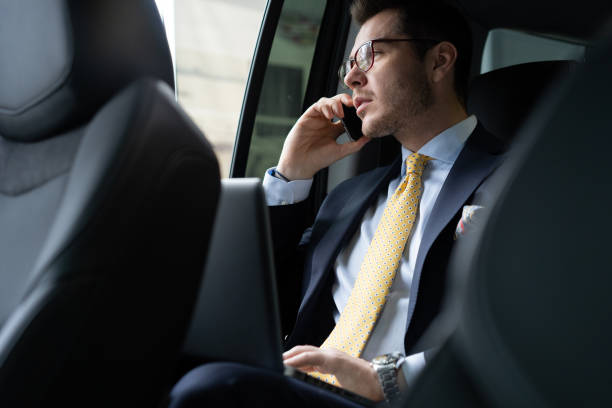 FAQs
What sets luxury chauffeur services apart from regular taxi services?
Luxury chauffeur services offer premium, personalized experiences, with impeccably maintained vehicles, professional chauffeurs, and an ambience of opulence.
Are luxury chauffeur services only for business travellers?
No, luxury chauffeur services are for anyone looking to travel in style and comfort, whether for business engagements, special occasions, or leisure.
How can I book a luxury chauffeur service in London?
You can book a luxury chauffeur service online through our website or by contacting us via phone or email.
Are luxury chauffeur services expensive?
While they may be pricier than regular taxi services, the level of comfort, professionalism, and convenience they offer justifies the cost.
Do luxury chauffeur services operate 24/7 in London?
Yes, most luxury chauffeur services in London including JK Executive Chauffeurs operate round the clock to accommodate various schedules and travel needs.