Introduction
When it comes to experiencing the height of luxury and comfort during your stay in London, look no further than our premier chauffeur services. At JK Executive Chauffeurs, we take immense pride in offering you the very best in chauffeured transportation, ensuring you travel in style, safety, and sophistication.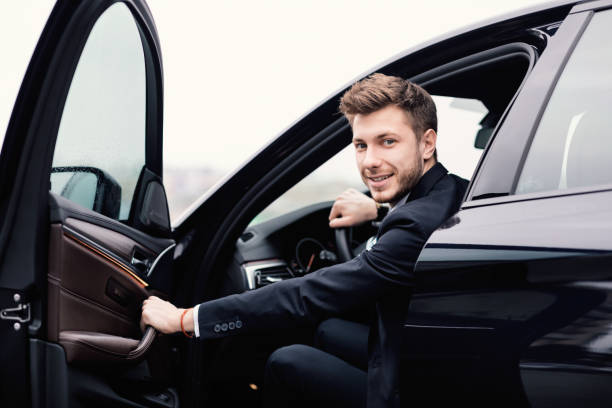 The Ultimate in Chauffeur Expertise
Our team of highly trained chauffeurs are more than just drivers; they are your dedicated partners in providing an impeccable travel experience. With an in-depth knowledge of London's intricate road network, they guarantee efficient, stress-free journeys. Our chauffeurs are discreet, courteous, and committed to your every need.
A Fleet of Distinction
Our impressive fleet of luxury vehicles sets us apart as the preferred choice for discerning travellers. From sleek sedans to spacious SUVs, our cars are meticulously maintained, ensuring reliability, safety, and opulence. Whether you need airport transfers, corporate transportation, or a special event chauffeur, our fleet has you covered.
Unmatched Convenience
Time is a precious commodity, especially in today's world. That's why we offer an intuitive online booking system, allowing you to schedule your chauffeur service effortlessly. With just a few clicks, you can reserve your vehicle and chauffeur, leaving you more time to focus on what truly matters.
Safety at the Forefront
Safety is our top priority. We implement rigorous maintenance schedules for our vehicles and uphold the highest safety standards. With us, you can rest assured that your journey will be secure and worry-free. We also prioritize punctuality, ensuring you reach your destination on time, every time.
Bespoke Experiences
At JK Executive Chauffeurs, we understand that every client is unique. That's why we offer personalized services to cater to your specific needs. From providing your favourite beverages to accommodating special requests, we go the extra mile to make your journey extraordinary.
Cost-Effective Luxury
While we deliver a premium service, we are committed to offering competitive pricing. We believe that luxury should be accessible, and our transparent pricing model ensures you receive excellent value for your investment.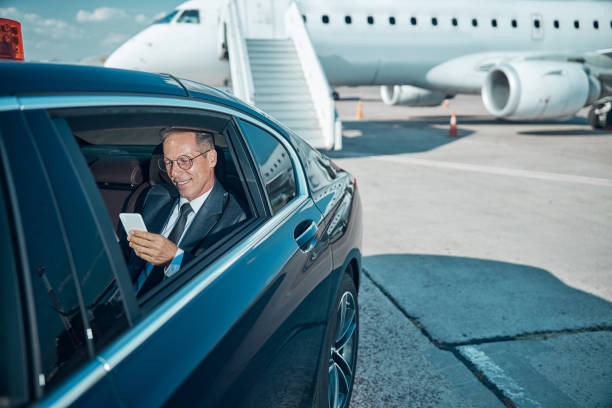 Some Common Reasons People Opt for Chauffeur Services Over Traditional Taxis
We can certainly provide you with some common reasons people opt for chauffeur services over traditional taxis:
Professionalism: Chauffeur services often provide well-dressed and highly trained drivers who offer a higher level of professionalism and courtesy compared to standard taxi drivers.
Luxury and Comfort: Chauffeur services frequently offer high-end, comfortable vehicles, ensuring a more luxurious and pleasant travel experience.
Reliability: Chauffeur services are known for their reliability, with drivers typically arriving on time and well-prepared for your journey.
Privacy: Chauffeur services prioritize passenger privacy, making them a popular choice for business travellers and those seeking a discreet travel experience.
Customization: Many chauffeur services allow passengers to personalize their experience, such as requesting specific amenities or stops along the way.
Safety: Chauffeur services often maintain their vehicles to high safety standards, and their drivers are usually thoroughly vetted and trained.
Efficiency: Chauffeur services can help you navigate traffic and optimize routes, saving you time during your journey.
Image and Status: Some passengers choose chauffeur services for the prestige and status associated with travelling in a professionally driven vehicle.
These are some of the key reasons why individuals opt for chauffeur services, particularly when they are looking for a higher level of service, comfort, and professionalism compared to traditional taxi services.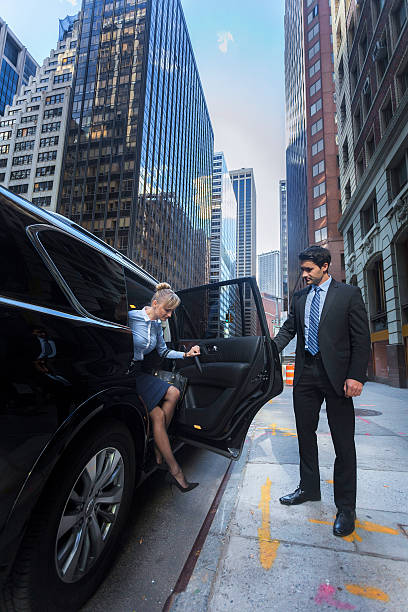 Conclusion
When it comes to chauffeur services in London, we stand head and shoulders above the rest. Our commitment to excellence, attention to detail, and unwavering dedication to your comfort make us the ideal choice for your transportation needs. Experience the epitome of luxury with JK Executive Chauffeurs – your gateway to a world of elegance and convenience.
Contact us today to book your next chauffeur-driven experience in London. Elevate your journey with us!