Are you a corporate executive in London searching for a ride that screams luxury, comfort, and convenience? Look no further! JK Executive Chauffeurs is here to give you the unparalleled ride experience you deserve. Our Executive Car Hire service in London is top-notch and perfect for your transportation needs. With our experienced professional chauffeurs, you are guaranteed a punctual, reliable, and smooth ride to your destination. So why should you choose Executive Car Hire in London with us? Well, our fleet of luxurious vehicles cater to your taste, style, and budget. From sedans and SUVs to stretch limos and minibuses to electric cars, we have got you covered. Not sure what to expect from this guide? Expect a smooth and informative ride with a chauffeur hire in London. This guide outlines the benefits of Executive Car Hire, services offered, fleet of vehicles, how to book, safety measures, and a compelling conclusion. Take a ride with us as we explore the elegance and class that Executive Car Hire in London has to offer.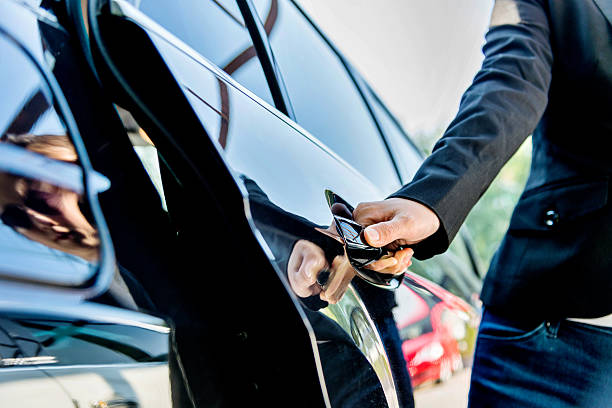 Benefits of Executive Car Hire in London
Our Executive Car Hire in London offers top-notch benefits for corporate transfers. Enjoy the comfort and convenience of a luxury ride while our professional chauffeurs navigate through busy London traffic. Punctuality and reliability are assured, with our fleet of well-maintained vehicles, ensuring you arrive at your destination in style. Our luxury fleet consists of sedans, SUVs, stretch limos, and even electric cars. You'll love the personal touch and customized experience we offer. This is not your average mode of transportation. It's an experience you won't forget.
Services Offered
If you're looking for a reliable and luxurious car hire service in London for your airport transfers or corporate travels, then JK Executive Chauffeurs has got you covered. Our chauffeur-driven luxury car hire services are available for any events or special occasions too. Experience the best of London on our city sightseeing tours, or impress your clients with unmatched executive travel experience. We ensure that our fleet of vehicles is well-maintained and equipped with all the necessary amenities. Choose from sedans, SUVs, stretch limos, luxury minibuses, coaches, and even electric cars. Book our services online with flexible payment options and enjoy 24/7 customer support.
Fleet of Vehicles
JK Executive Chauffeurs offer a wide range of luxurious vehicles to suit your preferences. Choose from Sedans and SUVs, perfect for smaller groups, to Stretch Limos, perfect for your special occasions. Luxury Minibuses and Coaches are ideal for larger groups, providing comfort and style for all your guests. For those who are eco-conscious, Electric Cars are also available. With our fleet of world-class vehicles, you can travel around London with style and comfort.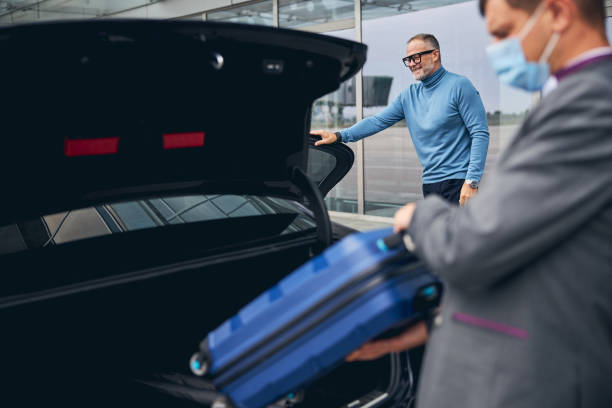 How to Book Executive Car Hire in London
So, you've made up your mind to travel in style and comfort by hiring an executive car service in London? Well, you're on the right track! JK Executive Chauffeurs offers flexible options for online booking, with transparent pricing and no hidden surprises. You can pay securely and seamlessly with multiple payment options, including credit card, debit card, PayPal, and bank transfer. Rest assured of our 24/7 customer support, with prompt responses to any query or concern that you may have. It's easy, convenient, and hassle-free – book your executive car hire today!
Safety and Hygiene Measures
In response to the COVID-19 pandemic and post-pandemic, JK Executive Chauffeurs are taking strict safety and hygiene measures. Our vehicles undergo regular sanitization, chauffeurs take preventive measures, and we offer contactless payment options. We prioritize your well-being and safety on every trip.
Conclusion
Experience the charm of London by availing of our Executive Car Hire services. Make a lasting impression on your clients with our luxury fleet of vehicles and punctual, reliable professional chauffeurs. Enjoy an unmatched executive travel experience with free Wi-Fi, Bluetooth connectivity, and complimentary in-car refreshments, all while being assured of our strict safety and hygiene measures.