In the dynamic and vibrant city of London, where time is of the essence and impressions matter, opting for a chauffeur service can elevate your experience on various occasions. Whether you're a local or a visitor, having a professional chauffeur at your service adds a touch of luxury, convenience, and style to your journeys. At JK Executive Chauffeurs, we understand that certain moments demand an exceptional level of service, and we're here to ensure you arrive in style and comfort. Here are the perfect occasions to consider hiring a chauffeur service in London. Have a look!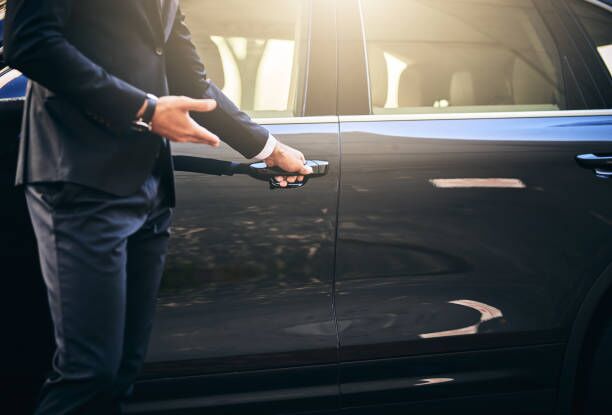 Airport Transfers
Starting or ending a journey at the airport sets the tone for the entire trip. A chauffeur service guarantees a smooth and stress-free experience, allowing you to focus on the excitement ahead or the memories you've made. Our experienced chauffeurs track your flight, ensuring a timely pickup or drop-off, regardless of any schedule changes.
Business Meetings and Corporate Events
In the corporate world, impressions matter immensely. Arrive at your business meetings, conferences, or corporate events in a sophisticated manner. Our professional chauffeurs are well-versed in navigating London's bustling streets, ensuring you're punctual and poised upon arrival. Relax and prepare for your business engagements while we handle the driving.
Special Events and Celebrations
Whether it's a birthday, anniversary, engagement, or any other event or special occasion, a chauffeur-driven car adds an element of grandeur to your celebration. Enjoy the moment without worrying about parking, traffic, or designated drivers. Our fleet of luxurious vehicles offers a range of options to match the tone of your event.
Theatre and Fine Dining
London is renowned for its vibrant theatre scene and world-class dining establishments. Arrive in style at the theatre or your chosen restaurant, setting the stage for an unforgettable evening. Our chauffeurs ensure you're dropped off at the doorstep, allowing you to make a stylish entrance and indulge in the experience without any transportation concerns.
Sightseeing and Tours
Exploring London's iconic landmarks and hidden gems is a must for both tourists and locals. Hiring a chauffeur service for sightseeing tours enhances your experience by providing a knowledgeable guide who can share insights about the city's history and culture. Enjoy the time comfortably and capture every moment without the distraction of driving.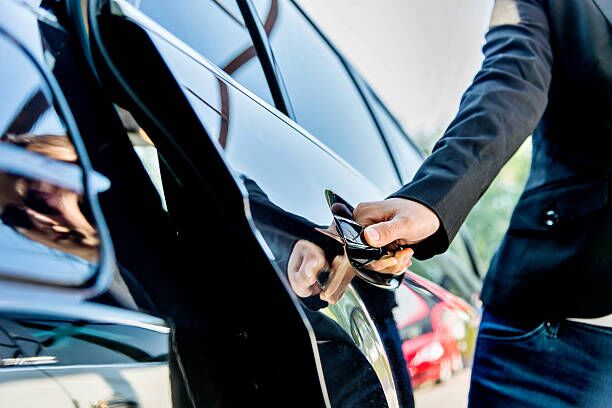 Weddings
Your wedding is a unique and once-in-a-lifetime event that deserves attention to detail and utmost care. Our chauffeur service adds an element of elegance and sophistication to your special day. Whether it's transporting the bride and groom, the bridal party, or the guests, we ensure a seamless and stylish experience, making your wedding day even more memorable.
Luxury Shopping Trips
London is a shopper's paradise with its high-end boutiques and renowned shopping districts. Make your shopping spree even more delightful by hiring a chauffeur service. Our chauffeurs handle your bags while you explore, ensuring a comfortable and luxurious experience from store to store.
Date Nights
Impress your date with a chauffeur-driven ride to your chosen destination. Whether it's a romantic dinner, a night at the opera, or a leisurely stroll along the Thames, our chauffeurs provide a touch of class and convenience, allowing you to focus on your company and the experience.
Family Outings
Traveling with family requires ample space and comfort. Our fleet includes spacious vehicles suitable for family outings, ensuring everyone travels together comfortably. Whether it's a trip to the zoo, a day at a theme park, or a weekend getaway, our chauffeurs make sure your family's journey is enjoyable and stress-free.
Contact us to Book A Chauffeur Hire in London
At JK Executive Chauffeurs, we understand that certain occasions demand a level of luxury and convenience that goes beyond conventional transportation options. Our chauffeur hire in London along with the exquisite fleet of vehicles is at your service to make your special moments even more exceptional. From airport transfers to weddings, and business events to leisurely tours, our chauffeur service is the epitome of style, comfort, and sophistication in London.
When you choose JK Executive Chauffeurs, you're not just hiring a ride; you're investing in an experience that's second to none. Elevate your occasions, create lasting memories, and make a statement with our top-tier chauffeur service.
Ready to enhance your next special occasion? Contact JK Executive Chauffeurs today to reserve your chauffeur-driven experience.