Looking for a hassle-free and luxurious way to travel around London? Personal chauffeur hire is the answer. Enjoy the convenience, safety, and comfort of having a professional driver at your service. Read on to discover the benefits of hiring a personal chauffeur in London and how to choose the right chauffeur service in London for you.
Why Hire a Personal Chauffeur
London is one of the most famous cities in the world and is known for its prestigious lifestyle. Personal chauffeur hire is a luxury service that has become increasingly popular over the years. Why Hire a Personal Chauffeur?
Convenience: Driving in London can be a nightmare, with traffic jams and roadworks a regular occurrence. Having a personal chauffeur ensures that you don't have to worry about navigating through these obstacles, freeing up your time to catch up on important work or relax. Not to mention, you don't have to rush to find parking spots or walk long distances to reach your destination.
Luxury: Let's not forget the luxurious feeling of being chauffeured around London in a high-end vehicle. You can sit back, relax, and soak up the city's hustle and bustle in the most comfortable way possible. Stuck in traffic? No problem – sip on some complimentary refreshments while your chauffeur finds the quickest route to your destination.
Safety and Security: Personal chauffeurs are highly experienced and have expert knowledge of London's roads, making them the safest drivers on the road. Additionally, they undergo rigorous background checks before being employed to ensure that you are in safe hands.
Overall, hiring a personal chauffeur in London is an easy and effective way to add some luxury and convenience to your life. It also ensures that safety and security are taken care of, allowing you to truly sit back and enjoy the ride.
The Benefits of a Personal Chauffeur in London
London is one of the busiest cities in the world, and navigating through its traffic and public transport system can be a nightmare. Hiring a chauffeur in London can make life a lot easier, but the benefits go beyond just convenience.
Here are a few key reasons why you should consider hiring a personal chauffeur in London:
Saving time and hassle: Time is precious, and a personal chauffeur can help you save a lot of it. No need to look for a parking spot or wait for public transport. Your chauffeur will pick you up from your doorstep and drop you off at the exact location you need to go. This means you can make the most out of your day without worrying about the logistics.
Comfort and relaxation: Travelling can be stressful, especially if you have to do it frequently. But with a personal chauffeur, you can sit back and relax while someone else does the driving. It's like having your own personal limousine. Plus, the vehicles are equipped with comfortable seating, air conditioning, and other amenities to ensure a comfortable ride.
Stress-free travel: Traffic and road closures can cause a lot of stress, but with a personal chauffeur, you don't need to worry about it. Your driver will be familiar with the city's road network and will use the latest technology to avoid traffic and find the best route to your destination. This means you can arrive at your meetings or appointments feeling calm and confident.
Professional and knowledgeable drivers: Personal chauffeur companies hire only top-notch drivers who are not only experienced but also knowledgeable about the city. They know the best routes to take, the fastest shortcuts, and the best places to go. Whether you need to get to a business meeting, a concert, or a restaurant, your driver will take you there in style and comfort.
In conclusion, a personal chauffeur is not just a luxury but also a necessity in a busy city like London. The benefits include saving time and hassle, comfort and relaxation, stress-free travel, and having a professional and knowledgeable driver at your service. So, go ahead, book your personal chauffeur hire in London, and make your life easier and more convenient.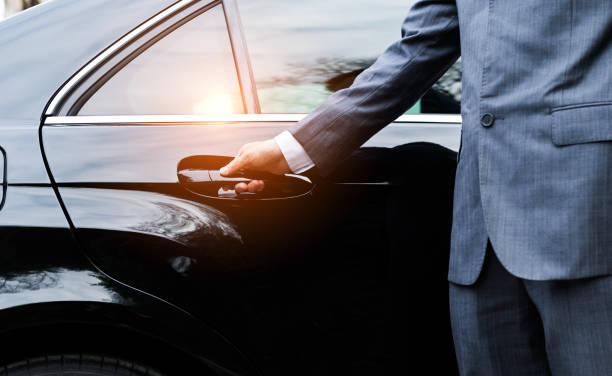 Types of Personal Chauffeur Services Available
When it comes to personal chauffeur services in London, there are several options available to cater to diverse requirements. One of the most common services is luxury airport transfers, which ensures timely and comfortable transportation to and from the airport. For corporate travel, personal chauffeur services offer reliable transportation to meetings, events, and conferences, enabling professionals to arrive at their destination feeling fresh and focused. Sightseeing and tours also attract many tourists to personal chauffeur services in London, as it guarantees an uninterrupted and enjoyable city tour. Whether you want to visit historical sites or modern landmarks, personal chauffeur services offer customized tours to suit your preferences. Lastly, events and special occasions such as weddings, proms, and birthdays can be made even more special with the luxury and convenience of a personal chauffeur. With so many options available, personal chauffeur services are truly a versatile and indispensable transportation solution.
Choosing the Right Personal Chauffeur Service for You
When it comes to choosing the right personal chauffeur service, there are a few key factors to keep in mind. First and foremost, you'll want to look at their reputation and reviews. This will give you an idea of the level of service you can expect and whether or not they have a history of delivering on their promises. Availability and flexibility are also important considerations. You want a service that can work with your schedule and accommodate any last-minute changes or requests. Pricing and services offered should be transparent and competitive, so you know exactly what you're paying for and what's included. Finally, take a look at the fleet of vehicles available. The right service will offer a range of options to choose from, so you can select the one that best suits your needs and preferences.
Whether you're looking for a sleek and modern car or something more classic and elegant, a good chauffeur service should be able to deliver. At the end of the day, the key is to find a service that puts your needs and comfort first. With the right personal chauffeur on your side, you can sit back, relax, and enjoy all the convenience and luxury that London has to offer.
Summary
In summary, hiring a personal chauffeur in London provides you with the convenience, luxury, safety, and security that you deserve. You'll save time and hassle, enjoy comfort and relaxation, travel stress-free, and have the benefit of professional and knowledgeable drivers. There are various types of services available, such as airport transfers, corporate travel, sightseeing and tours, and events and special occasions. When choosing the right luxury chauffeur service for you, consider their reputation, availability, flexibility, pricing, and fleet of vehicles. With these factors in mind, you'll be able to enjoy a hassle-free and enjoyable ride anywhere you wish to go.