London, a city renowned for its sophistication and elegance, offers visitors an array of options to explore its vibrant streets in style and comfort. Among these options, chauffeur hire stands out as a way to make a statement and elevate your travel experience. Here, we'll delve into the world of chauffeur hire in London, highlighting the luxury, convenience, and prestige it brings to your journey.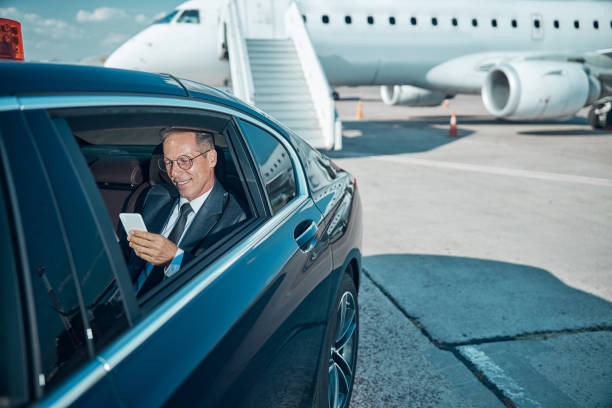 The Elegance of Chauffeur Hire
Arrive in Grandeur
Your arrival in London sets the tone for your entire visit. Opting for our chauffeur hire service in London means stepping off the plane and into a world of grandeur. Imagine being greeted by a professional chauffeur who ushers you into a high-end vehicle, setting the stage for an unforgettable experience.
Effortless Transition
Navigating a city like London can be daunting, especially after a long flight. Our luxury chauffeur service ensures a seamless transition from the airport to your destination, allowing you to unwind and leave the logistics to the experts.
Prestige and Personalization
A Fleet of Luxury
London's chauffeur hire services boast a fleet of top-tier vehicles, including elegant limousines, sleek sedans, and spacious SUVs. You have the freedom to choose a vehicle that suits your style and needs.
Tailored Experience
Every detail of your journey can be customized to your liking. Whether you desire a specific music playlist, refreshments, or a particular route, your chauffeur is at your service, making your experience truly bespoke.
Punctuality and Peace of Mind
Precise Timing
Punctuality is a hallmark of chauffeur services in London. Your chauffeur will arrive promptly, ensuring you meet your schedule with confidence, whether it's for business meetings or leisurely exploration.
Avoiding Urban Hassles
Say goodbye to the hassles of navigating congested city streets or parking dilemmas. Your chauffeur knows the best routes and ensures a smooth, hassle-free journey through London's vibrant neighbourhoods.
Booking your Chauffeur Hire in London
Advance Reservations
To secure your chauffeur hire in London, it's advisable to book in advance, especially during peak travel periods. Many reputable providers offer online booking for your convenience.
Hotel Concierge Assistance
If you're staying at a London hotel, the concierge can assist you in arranging your chauffeur service, making sure your London experience begins on a high note.
Chauffeur hire in London is more than just transportation; it's an experience of opulence, convenience, and personalized service. Whether you're in the city for business, leisure, or a special occasion, a chauffeur service allows you to make a statement and indulge in the finer aspects of London's vibrant culture. Enjoy the journey, knowing that every detail of your arrival has been carefully curated to meet your needs and enhance your travel experience.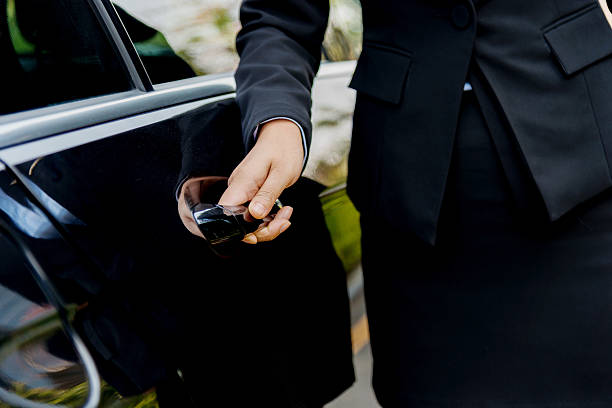 FAQs (Frequently Asked Questions)
1. How do I book a chauffeur hire in London?
You can book chauffeur hire in London through our online booking platform or by visiting www.jkexecutivechauffeurs.com. You can also make a booking directly by calling us or emailing us at info@jkexecutivechauffeurs.com
2. What types of vehicles are available for chauffeur hire in London?
London chauffeur hire services typically offer a range of high-end vehicles, including executive sedans, SUVs, and even premium limousines. The choice of vehicle can be customized to your preferences and group size.
3. Are chauffeur hire services in London expensive?
The cost of chauffeur hire services in London can vary depending on factors such as the type of vehicle, distance, and additional services requested. While they are typically more expensive than standard transfers, the level of comfort, service, and personalization justifies the cost for many travellers.
4. Can I request specific amenities during my chauffeur hire in London?
Yes, many chauffeur hire services in London allow you to request specific amenities, such as complimentary refreshments, Wi-Fi, or a personalized music playlist. Be sure to communicate your preferences when booking.
5. Is chauffeur hire in London only for business travellers?
Chauffeur hire services in London cater to both business and leisure travellers. They are ideal for anyone who values comfort, convenience, and a touch of extravagance when exploring this captivating city.