Traveling can be stressful, especially when you have to deal with the chaos of airports. Luxury airport transfers take the hassle out of your travel experience. These transfers offer comfortable and secure transportation, ensuring you get to your destination safely and on time. The professional and experienced drivers provide a service that caters to your specific needs, guaranteeing a stress-free ride. Additionally, luxury airport transfers save time, eliminating the need to deal with the hassles of public transportation or fighting for a taxi. But it's not just about getting from point A to point B; luxury airport transfers offer a luxurious and stylish experience. Enjoy the plush leather seats and state-of-the-art entertainment systems in their high-end vehicles. It's the perfect way to start your vacation or business trip in style. So, whether you're traveling for business or pleasure, choosing luxury airport transfers allows you to sit back, relax, and enjoy your journey with confidence. Whether you're looking for comfort, style, or safety, luxury airport transfers have got you covered. Let's dive in and explore the world of private luxury transfers.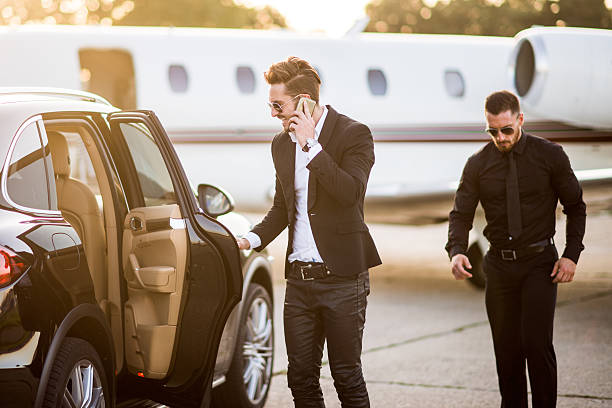 Types of Luxury Airport Transfers
Luxury airport transfers offer a range of transportation options that cater to your particular style and occasion. Whether you crave discreet sophistication, opulence, or adventure, they have everything to make your journey a memorable one. Luxury cars, equipped with all the modern comforts, are perfect for business travels or romantic getaways.
Executive MPVs, with ample room for luggage and passengers, offer a spacious and comfortable ride. Helicopter transfers, on the other hand, provide a unique and breathtaking experience, allowing you to arrive at your destination in style. Choose the type of luxury transfer that suits your needs and make your travel experience special.
Factors to Consider While Choosing Luxury Airport Transfers
When it comes to choosing the right luxury airport transfers in London, there are several factors you need to consider.
First and foremost, your budget plays a crucial role. You need to choose a service that fits your budget while ensuring you receive the desired level of luxury and comfort. As much as pricing is important, it should not be the only determining factor; you also need to consider the reputation and credibility of the service.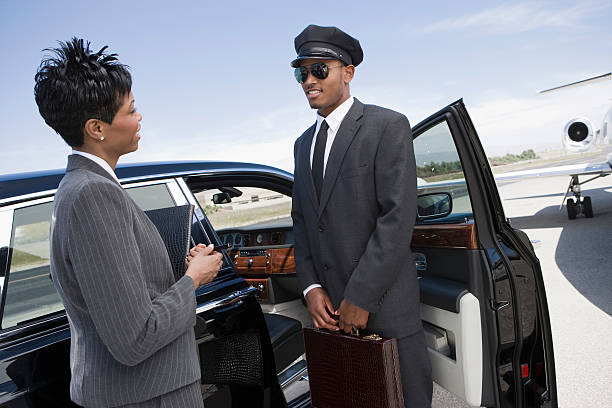 Check reviews and testimonials to ascertain the service's reliability and the quality of service offered. Availability and flexibility are also essential factors to consider. You want a service that can accommodate your needs and schedule, especially if you have last-minute changes.
Additionally, look for additional services such as onboard refreshments, Wi-Fi, and entertainment options to enhance your overall experience. By considering all these factors, you can choose the right luxury airport transfer service that will make your travel experience enjoyable and stress-free.
Luxury Airport Transfers vs Regular Taxis
Let's be honest, regular taxis may get you from point A to point B, but they don't offer much in terms of comfort or style. With luxury airport transfers, you can enjoy a plush and lavish ride that matches your status.
Safety and security are given utmost priority, unlike regular taxis where you're just another passenger. And, when it comes to pricing, the difference is not that high, and the experience you get is way worthier than those few extra dollars.
So, why settle for anything less when you can ride in style and comfort with luxury airport transfers?
In summary, hiring luxury airport transfers in London offers secure, professional, time-saving, and stylish transportation options. With various types of vehicles such as luxury cars, executive MPVs, and helicopter transfers. Consider factors like price, availability, reputation, and additional services when choosing a transfer company. Compared to regular taxis, luxury airport transfers offer superior comfort, safety, and overall experience.