Executive chauffeur service is the most stylish, safe, and reliable way to travel in London. Trust us, we're loved by Government Officials and top businesses for our impeccable service. Book now!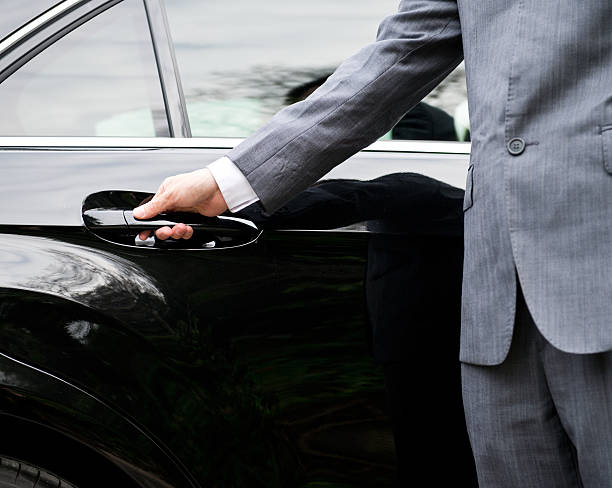 The Ultimate Chauffeur Service in London
Welcome to the epitome of luxury transportation in the magnificent city of London. Imagine gliding through the streets in a stylish and glamorous vehicle, feeling like a VIP while everyone turns their heads in awe. Well, with JK's Premier Executive Chauffeur Service, this dream can become a reality.
Our chauffeur service offers more than just a ride from point A to point B. We provide an experience like no other, where style, safety, and reliability are at the forefront. Our fleet of high-class vehicles is meticulously maintained to ensure both comfort and elegance during your journey. No need to worry about bumpy roads or traffic woes; our expert drivers will navigate you through the city like a breeze.
But don't just take our word for it; our services are trusted by none other than government officials and top businesses. That's right, we cater to the crème de la crème, the elite of society who demand nothing but the best. So rest assured, when you choose our executive chauffeur service, you'll be in good company.
And if you're a frequent traveller or a corporate client, we've got you covered. Our dedicated business accounts provide a hassle-free experience, with a personal account manager at your service. From managing multiple bookings to viewing invoices, we've streamlined it all for your convenience. Because let's face it, when you're a busy executive, time is money, and we value both.
So whether you're attending a glamorous event, in need of airport transfers with panache, or require a reliable delivery service, we've got a wide range of services to meet your needs. From event chauffeur services to parcel and courier delivery, we aim to make your life easier in every way possible. Need to transport your bicycle or a bulky item? No problem, our bike and van service has got you sorted.
Why choose JK Executive Chauffeurs? Well, let us count the ways. With over 10+ years of experience in the industry, we know a thing or two about exceeding expectations. Our customers' satisfaction is our utmost priority, and our reputation speaks for itself. And the best part? We offer superior prices for luxury transportation because why should indulgence come with a hefty price tag?
So next time you're in London and need a touch of sophistication in your travels, remember our Executive Chauffeur Service. We'll make sure your journey is not just a ride, but an experience to cherish for a lifetime. Book your VIP treatment now!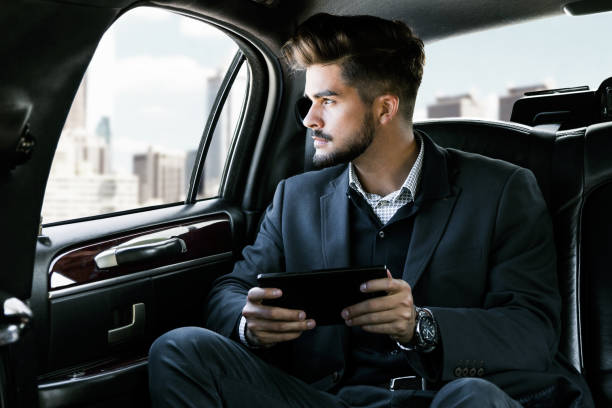 Unmatched Chauffeurs and Professionalism
When it comes to chauffeur services in London, JK Executive Chauffeurs takes the cake. Our team of experienced and dedicated chauffeurs are here to provide you with a first-class experience. With an average of 15 years in the industry, our chauffeurs are not just drivers; they are trained professionals who excel in service.
For business travellers, our corporate chauffeurs are a perfect choice. They understand the importance of representing your company with utmost professionalism. With their extensive knowledge and skills, they can meet the highest demands of corporate transport, be it for events, delegates, or all-important business meetings.
But it's not just business travellers who can enjoy our executive chauffeur service. Our fleet of premium vehicles, including private cars from Mercedes, Rolls Royce, BMW, and Range Rover, are perfect for any occasion that calls for style and class. Whether you're attending a film premiere or awards ceremony, our luxury chauffeur-driven cars will ensure you arrive in absolute comfort and sophistication.
So, why settle for anything less? Choose JK Executive Chauffeurs for unmatched chauffeurs and professionalism that will make your journey a memorable one. Because when it comes to luxury transportation, we don't just drive you; we take you on a ride like no other.
Wide Range of Services
JK Executive Chauffeurs Service offers a wide range of services to cater to your transportation needs. Whether you're in need of a luxurious airport transfer, a chauffeur for your special occasion, a reliable parcel and courier delivery, or a convenient bike or van service, we've got you covered.
Our airport transfers are designed to provide you with a classy and comfortable experience, ensuring that you start your journey on the right note. Our event chauffeur services are perfect for those special occasions when you want to make a grand entrance and leave a lasting impression.
But wait, that's not all! We also offer parcel and courier delivery services to make your life easier. Need to send an important document or a package? Leave it to us, and we'll ensure that it reaches its destination safely and on time.
And for the convenience of our customers, we have bike and van services available. Whether you need to zip through city traffic or transport large and bulky items, our bike and van services are here to make your life easier.
So, why settle for anything less when you can experience the best? Choose JK's Executive Chauffeur Service for all your transportation needs. We promise to provide you with a memorable and hassle-free experience.