In a busy city like London, where time is important and comfort is paramount, a new dimension of travel has emerged with Airport Chauffeur Services and private jet transfers. A seamless fusion of opulence, convenience, and efficiency, these services have redefined the way individuals experience air travel. Let's delve into the world of exclusive Airport chauffeur services, where every journey becomes a sophisticated expedition.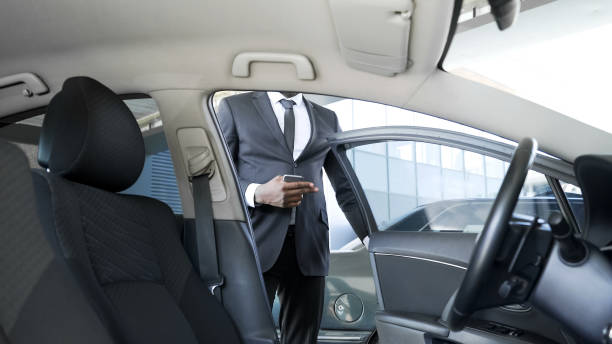 The Essence of Private Jet Chauffeur Services
Imagine arriving at the airport not through the conventional entrance, but via a dedicated private terminal. This is the realm of Private Jet chauffeur services. These bespoke offerings cater to discerning individuals who seek the ultimate in luxury, personalized attention, and time optimization. With our Airport chauffeur service, getting to and from the private jet terminal is smooth and easy.
Unveiling the Benefits of Airport Transfers
Efficiency Redefined – In London, everyone is busy and time is a precious commodity. Airport chauffeur services and private jet transfers eliminate the need for extensive check-ins and security lines, whisking travellers away to private terminals for a streamlined boarding process.
Personalized Luxury – Every aspect of the journey is curated to meet the traveller's preferences. From the choice of refreshments in the vehicle to the ambience of the cabin, personalization is key.
Seamless Transfers – The convenience doesn't end with the flight. Airport chauffeur services and private jet transfers provide effortless transfers from the private terminal to the aircraft, ensuring a smooth transition from ground to air.
Privacy and Security – For high-profile individuals or those seeking discretion, private jet transfers offer an unparalleled level of privacy and security throughout the journey.
Stress-Free Travel – With chauffeurs who are not only skilled drivers but also knowledgeable about the aviation industry, travellers can relax and focus on the journey ahead.
Why Choose Airport Chauffeur Services in London
Tailored Experience – Every aspect of the service is tailored to the traveller's needs, from the vehicle type to the in-car amenities, creating a sense of exclusivity and comfort.
Time Optimization – By avoiding conventional airport procedures, travellers can save valuable time, making these services especially beneficial for business travellers or those with tight schedules.
Unparalleled Comfort – The journey itself becomes an experience to relish. With plush interiors, attentive service, and luxurious amenities, every moment is a reminder of the finer things in life.
Arrival in Style – The journey doesn't end upon landing. Airport chauffeur services ensure that you arrive at your destination in London or beyond with the same level of sophistication and style.
Making the Most of Airport Chauffeur Services
Business Ventures – For executives, entrepreneurs, and corporate leaders, these services offer an unmatched level of efficiency and comfort, allowing them to seamlessly attend meetings or close deals.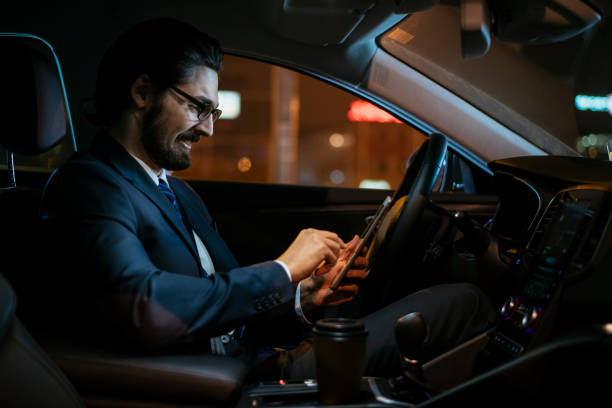 Special Occasions – Celebrate milestones and special occasions by starting the festivities right from the moment you leave your doorstep. These services add a touch of elegance to birthdays, anniversaries, and other memorable events.
Leisure Travel – Transform leisure travel into an indulgent experience. Whether you're jetting off for a luxurious vacation or a weekend escape, Airport chauffeur services set the tone for relaxation and enjoyment.
In Conclusion, Private Jet Chauffeur Service and Airport Chauffeur Services in London have transcended traditional travel norms to offer a refined, luxurious, and personalized journey for those who demand nothing but the best. From avoiding the hustle and bustle of regular terminals to revelling in the opulence of a private cabin, these VIP chauffeur services epitomize sophistication and comfort. Whether it's a business venture or a personal excursion, Airport chauffeur services transform travel into an unforgettable experience, raising the bar for what's possible in the world of transportation.