In a city like London, where prestige and luxury merge seamlessly, the demand for VIP chauffeur in London continues to soar. For the discerning traveler or business executive, the choice of a chauffeur is more than just a mode of transportation; it's an experience that defines opulence, efficiency, and sophistication. As experts in the realm of luxury transportation, we take pride in offering unparalleled VIP chauffeur service in London, and in this article, we'll explore what sets us apart from the rest.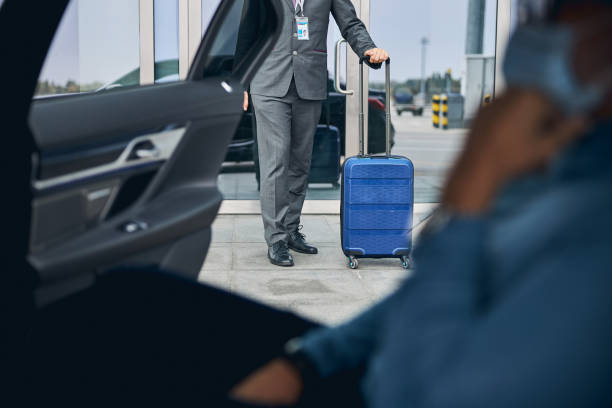 The Essence of VIP Chauffeur Services
Unmatched Elegance and Comfort
When you think of VIP chauffeur services in London, envision a world where every aspect of your journey is carefully curated for your comfort and convenience. Our fleet of luxurious vehicles is a testament to our commitment to excellence. Whether it's a stylish limousine, a high-end sedan, or a spacious SUV, we ensure that you travel in the lap of luxury. Impeccably maintained and fitted with state-of-the-art amenities, our vehicles redefine comfort.
Punctuality as a Virtue
Time is important, and we understand that better than anyone. Our VIP chauffeurs in London are not just drivers; they are timekeepers who ensure you arrive at your destination promptly. With an innate knowledge of London's intricate roadways and traffic patterns, they navigate the bustling city streets with finesse, guaranteeing you reach your destination without unnecessary delays.
Personalized Service
At JK Executive Chauffeurs, we prioritize your unique preferences and requirements. Our professional chauffeurs are your personal concierges on wheels. Whether it's a last-minute change of itinerary, a restaurant recommendation, or even assistance with luggage, they are at your service, ready to cater to your every need.
The Difference Our VIP Chauffeur in London
Unparalleled Professionalism
In the world of VIP chauffeur services, professionalism is paramount. We take immense pride in our highly trained and impeccably groomed chauffeurs who epitomize professionalism. Beyond their driving skills, they are discreet, courteous, and dedicated to ensuring your journey is not only safe but also enjoyable.
Advanced Technology
We believe in harnessing the power of technology to enhance your experience. Our vehicles are equipped with cutting-edge navigation systems, ensuring the most efficient routes are taken. Moreover, we provide real-time updates on traffic conditions, enabling us to adapt to any unforeseen circumstances swiftly.
Safety First
Your safety is our utmost concern. Our vehicles undergo rigorous maintenance and safety checks, adhering to the highest industry standards. Rest assured that every journey with us is not just luxurious but also secure.
Why Choose our VIP Chauffeur Service in London
A Legacy of Excellence
Our VIP chauffeur service is not just a business; it's a legacy built on years of dedication to delivering unparalleled experiences. We have catered to the most discerning clientele, including celebrities, diplomats, and business moguls, earning their trust with each journey.
Customized Packages
We understand that every client is unique, and so are their needs. Our flexible service packages cater to your specific requirements, whether it's airport transfers, corporate events, or leisurely city tours. You can expect a tailored experience that reflects your individuality.
Transparent Pricing
We believe in transparency in all our dealings. Our pricing is fair and competitive, ensuring that you receive excellent value for your investment in luxury and comfort.
Book VIP Chauffeur in London at JK Exceutive Chauffeurs
In the competitive realm of VIP chauffeur service in London, we stand as a beacon of excellence. Our commitment to delivering the epitome of luxury, combined with unwavering professionalism, advanced technology, and a strong focus on safety, makes us the preferred choice for those who demand the best.
If you're ready to elevate your transportation experience and discover what true VIP service entails, look no further. Contact us today to book a VIP chauffeur in London and upgrade your journey with the epitome of luxury and style.