Are you planning to visit Heathrow Airport soon? Whether you are a frequent flyer or visiting for the first time, a seamless journey to Heathrow Airport can make a significant difference in your travel experience. And what could be better than contacting a chauffeur service for that? Think of a hassle-free ride that drops you off at the airport with plenty of time to spare. No long queues, no rushing through the crowd, just peace of mind. A chauffeur service can take care of everything for you, from picking you up at your doorstep to dropping you off at the airport. But why choose a chauffeur service over other means of transportation? Let's face it, public transport can be chaotic and unreliable. Taxis can be costly, and you never know what to expect from them. But with a VIP chauffeur service, you are guaranteed a luxurious and comfortable journey that caters to your every need and preference. So why go for anything less?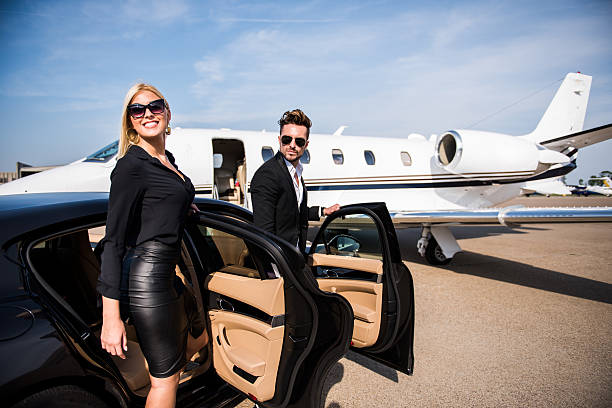 Benefits of using a Heathrow Airport Chauffeur Service
When it comes to choosing a mode of transportation to and from the airport, getting there on time is key. A Heathrow Airport Chauffeur Service provides the ultimate professionalism and punctuality for your journey. No more waiting around for unreliable taxis or dealing with crowded public transportation. The chauffeurs are trained professionals who guarantee a seamless and stress-free journey. But the benefits don't stop there. Luxury and comfort are also at the forefront of a Heathrow Airport Chauffeur Service. Sit back and relax in a high-end vehicle equipped with Wi-Fi, air conditioning, and plush seating. It's a comfortable and stylish way to start or end your travel experience. Not only is it a luxurious mode of transportation, but it's also a time-saving and convenient option. The chauffeurs are knowledgeable about the traffic patterns and know the best routes to take to get you to your destination on time. Plus, with a chauffeur taking care of the driving and navigating, you can focus on checking emails, making phone calls, or just taking a nap. In summary, choosing a Heathrow Airport Chauffeur Service ensures a smooth and hassle-free journey. You'll receive a high level of professionalism and punctuality, along with luxury and comfort. Plus, you'll save time and have a convenient experience, setting the tone for a stress-free trip.
How To Book Heathrow Airport Chauffeur Service
When it comes to booking a Heathrow Airport chauffeur service, the process is quite straightforward. At JK Executive Chauffeurs, we have online booking systems that allow you to reserve your car in advance. During the booking process, you will need to provide your travel details and any special requirements you may have, such as additional stops or child seats. We offer 24/7 customer support to assist with any questions or last-minute changes. On the day of your travel, a professional chauffeur will meet you at the terminal's designated meeting point with a sign bearing your name. This Meet and Greet service ensures that you don't have to navigate the busy airport on your own. Our chauffeur will also help you with your luggage and escort you to your car, ensuring a seamless transition from the airport to your destination. During the journey, the chauffeur will be at your service, offering water, snacks, or even a Wi-Fi connection if needed. If you have any additional requests or needs during the journey, feel free to ask the chauffeur, and they will be happy to oblige. With a Heathrow Airport chauffeur service, you can sit back, relax, and enjoy your journey without worrying about traffic, directions, or parking fees.
What to expect during your journey
When you book our Heathrow Airport Chauffeur Service, you can expect a seamless and hassle-free journey. Our chauffeur will take care of everything, from the moment they meet you at the airport until they drop you off at your destination. One of the key benefits of using a chauffeur service is the seamless transfers they offer. You won't have to worry about navigating through traffic or finding your way around the airport. Your chauffeur will manage everything, including the routes to take and the best ways to avoid congestion. Another benefit is the assurance of a safe and secure journey. Our chauffeur services are licensed and insured to operate, giving you the peace of mind that you'll be in safe hands. Our chauffeurs are also trained and experienced to handle any situation that may arise during the journey. Lastly, the personalized services offered by a chauffeur are unmatched. From assistance with luggage to in-car amenities, your chauffeur will ensure that your every need is taken care of. They can even provide recommendations for sightseeing or dining options in the area. In short, our Heathrow Airport Chauffeur Service will ensure that your journey is comfortable, convenient, and stress-free. Sit back, relax, and enjoy the luxury of a chauffeur-driven ride.
Choosing the Right Heathrow Airport Chauffeur Service
When it comes to choosing a Heathrow Airport Chauffeur Service, there are several factors to consider. First and foremost, it is important to ensure that the service you choose is fully licensed and insured. This will give you peace of mind, knowing that you are in safe hands. Secondly, consider the fleet selection. A good chauffeur service will have a variety of vehicles to choose from, ranging from standard to luxury. This means you can select a vehicle that perfectly matches your needs and budget. Lastly, check the experience and reviews of the chauffeur service before making a booking. Choose a company with extensive experience in the industry and positive reviews from satisfied customers. JK Executive Chauffeurs is one such company in London. By taking these factors into account, you can ensure that you choose the right Heathrow Airport Chauffeur Service for your needs. With the right service, you can enjoy a seamless journey from start to finish.
Cost Comparison with Taxis and Other Transport Modes
We all know that taxis can sometimes be unreliable and have hidden costs. But have you ever considered the value for money when comparing them to a Heathrow Airport Chauffeur Service? With a chauffeur service, fare calculation is transparent and upfront, with no hidden costs. You get luxury, comfort, and a personal touch throughout your journey. Don't settle for just any mode of transport, choose the one that gives you the best experience for your money.
So, to conclude, when it comes to a seamless and luxurious journey to Heathrow Airport, there's no better option than a chauffeur service. With professionalism and punctuality as their top priorities, you can always rely on an efficient and reliable transfer. Experience the ultimate way to travel, with personalized services and a safe and secure journey.