Welcome to the epitome of luxury transportation! JK Executive's London's Executive Chauffeur Service provides premium travel experiences tailored to your needs. From business trips to special occasions, their professional and reliable service guarantees comfort and safety in every ride. Get ready to indulge in convenience and time-saving travel!
What is Executive Chauffeur Service?
Are you tired of the inconvenience and lack of luxury in traditional modes of transportation? Look no further than our Executive Chauffeur Service. This premium service offers chauffeured travel in the lap of luxury.
Executive Chauffeur Service is a professional transportation service that provides clients with a high degree of luxury and comfort. The service has been in operation for many years and has a rich history of providing transportation to business executives and VIPs.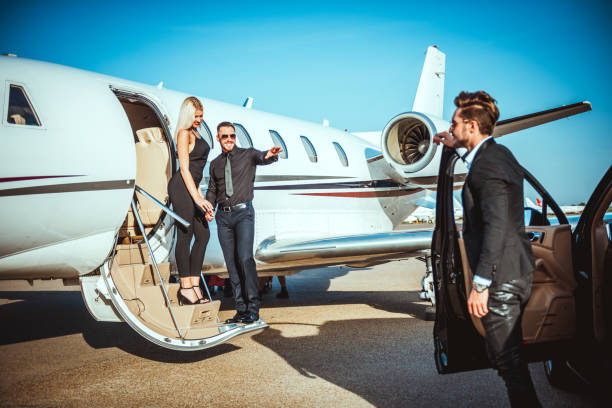 Unlike regular taxis or ride-sharing services, Executive Chauffeur Service offers a personalized experience, complete with professional and highly trained chauffeurs who are dedicated to providing clients with a comfortable, stress-free journey. Trust us to handle your transportation needs, allowing you to sit back, relax, and enjoy the ride in style.
Why Choose Executive Chauffeur Service?
If you're looking for a transportation service that prioritizes luxury and comfort, executive chauffeur service is the way to go. The plush seats, spacious interiors, and top-of-the-line amenities will make you feel like royalty.
Plus, the vehicles are meticulously maintained and equipped with the latest technologies to ensure a comfortable ride. Safety and security are also paramount with executive chauffeur service. You can rest easy knowing that your driver is trained and experienced to deal with any situation that may arise on the road. Vehicles are kept in tip-top shape to prevent any mechanical issues, and the drivers follow strict safety protocols to ensure a smooth and secure ride.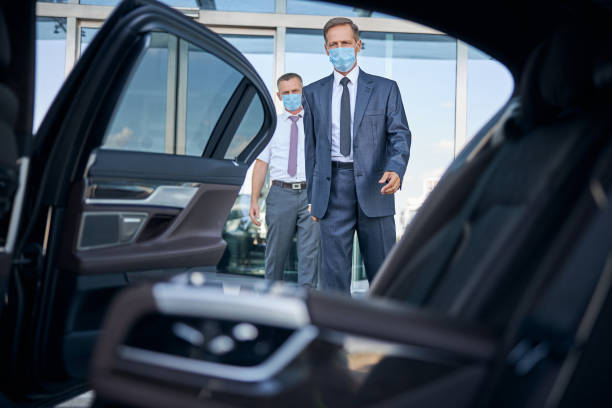 Professionalism and reliability are also key factors when it comes to executive chauffeur service. The drivers are always dressed in a suit and tie and are trained to provide the best customer service possible. They are punctual, courteous and go the extra mile to make sure you arrive at your destination on time. You won't have to worry about navigating through unknown cities or getting lost, as our drivers are intimately acquainted with the roads in London. So, whether you're attending a business meeting, a red-carpet event, or just heading to the airport, you can be sure that choosing an executive chauffeur service will provide you with the highest level of comfort, safety, reliability, and professionalism.
Types of Executive Chauffeur Service
When it comes to Executive Chauffeur Services, there are a few types of services that are most popular. Firstly, there are Airport Transfers. This service is ideal for those who want a reliable, stress-free transportation option to and from the airport. Your chauffeur will ensure that you arrive on time and in style.
Corporate Travel is another popular service offered by Executive Chauffeur Service companies. With this service, you get a professional and reliable chauffeur who will transport you and your colleagues to all your meetings and events safely and comfortably. And of course, there are Special Occasions.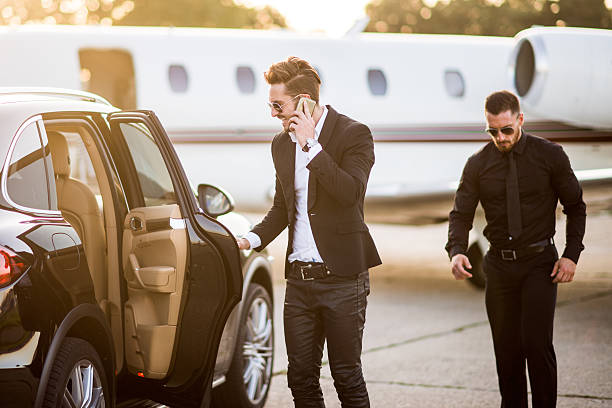 Whether it's a wedding, birthday, or anniversary, Executive chauffeur service in London providers offers luxury transportation options to add a touch of elegance to your special day. So, whether you're looking for transportation to the airport, corporate events, or special occasions, Executive Chauffeur Service in London has got you covered.
Features of Executive Chauffeur Service in London
When it comes to Executive Chauffeur Service in London, the features that set it apart from regular transportation services are the luxury vehicles, professional and trained chauffeurs, and 24/7 availability. These services offer a range of vehicles, from luxury sedans to high-end limousines, all designed to provide clients with the utmost comfort and convenience.
The professional and trained chauffeurs ensure that clients feel safe and secure while traveling from one destination to another. They are knowledgeable about the city's routes and take the most efficient and safest paths to their client's destinations. Moreover, Executive Chauffeur Service in London operates round-the-clock, ensuring that clients have transport whenever they need it.
Business travelers can rely on this service to take them to their meetings, even at odd hours of the day or night. In short, these key features of Executive Chauffeur Service in London epitomize luxury transportation. It's not just the comfort or safety that Executive Chauffeur Service in London provides; it's also about the convenience and peace of mind that clients receive from these top-notch services.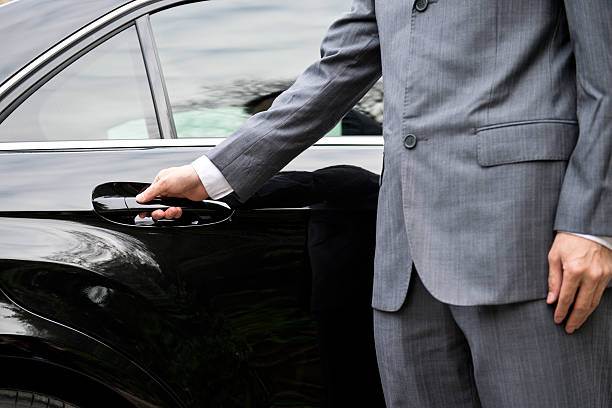 Benefits of Executive Chauffeur Service in London
Who wants to deal with traffic, parking, and directions when navigating London's busy streets? Leave the stress behind and sit back, relax, and enjoy the ride with Executive Chauffeur Service in London. Our professional and trained chauffeurs will ensure you arrive at your destination feeling refreshed and ready to go. Plus, with 24/7 availability, you can rest easy knowing that we're always there for you. With convenience, peace of mind, and time-saving at the forefront, our Impressionable service will exceed your expectations.
Conclusion
After understanding the definition of executive chauffeur service, the history behind it, the benefits it provides, and the features which make it stand apart, it is evident that it is the epitome of luxury transportation. Choosing an executive chauffeur service provides luxury and comfort along with safety and security. Its professionalism and reliability ensure a stress-free and time-saving travel experience.
The convenience and peace of mind it offers cannot be compared to any other mode of transportation. Additionally, it provides an impressionable experience, especially for special occasions. These reasons make executive chauffeur service in London the ideal choice for those who wish to travel in luxury and style while enjoying a convenient and hassle-free experience.